Can You Sue For Medical Misdiagnosis?
Most of us have complete faith in the expertise of doctors. If we are injured or unwell we trust that our doctor will be able to diagnose our condition correctly and prescribe the appropriate medical treatment. Unfortunately, incidents of medical misdiagnosis do occur. This means that the patient may not get the treatment they need or they may receive the wrong medical treatment.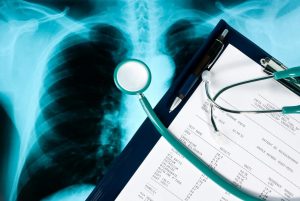 If your medical condition was worsened or you were injured or were made ill because of a misdiagnosis caused by medical negligence, you may be eligible to make a medical misdiagnosis claim for compensation. We could help you.
To see if you can begin a compensation claim, call us today on 0800 408 7827 to speak to a claims advisor and if we believe that you are entitled to claim compensation, we could connect you with a lawyer from our panel. Call us today or contact us via our website.
Jump To A Section
Our Guide To Medical Misdiagnosis Claims
Medical negligence is when a doctor or other medical professional breaches the duty of care they owe to their patient.
Healthcare professionals need to treat patients with at least the minimum standard of care. Therefore, if they provide care that falls below this standard, they would be breaching their duty.
If a doctor misdiagnoses a patient's condition despite clear symptoms or indications, this could be considered medical negligence. Patients who are injured, made ill or whose pre-existing medical condition worsens because of a negligent medical misdiagnosis may be eligible to claim.
To make a successful medical negligence claim for injuries caused by a misdiagnosis, you would have to prove the following:
The medical professional owed you a duty of care.
They breached this duty. In this case, your medical condition was misdiagnosed due to substandard care.
As a result of the breach, you were injured, made ill or your medical condition worsened unnecessarily.
Medical negligence is sometimes referred to as clinical negligence.
To see if you can begin your claim, call us today for your free consultation. Our advisors are available to help you 24/7.
What Is Medical Misdiagnosis?
Medical misdiagnosis happens when a doctor makes an error in diagnosing a patient's injuries or illness.
A medical misdiagnosis doesn't necessarily equate to medical negligence. For example, your symptoms may be unclear or indicate a different illness to the one you're truly suffering from. In this instance, a healthcare professional might provide you with standard care but still provide a misdiagnosis.
However, if the misdiagnosis occurs because of factors such as not checking your symptoms or not checking your medical history where necessary, this could amount to negligence. If this kind of misdiagnosis leads to a new injury or exacerbation of your illness, you could claim.
How Much Will You Get For Medical Misdiagnosis?
If you wish to make a medical misdiagnosis claim in the UK, you may be curious to know how much compensation you could claim. Some people use a misdiagnosis claims calculator to work out how much compensation they might be owed. However, these are not always accurate.
Instead, you can use the table below to estimate how much compensation you may be owed. The figures in the table are based on guidelines set by the Judicial College, which solicitors use to help when valuing injuries.
You can estimate how much compensation you may be able to claim for your injuries using the compensation table below.
| Injury | Notes | Settlement |
| --- | --- | --- |
| Female Reproductive System | Infertility which results from the failure to diagnose an ectopic pregnancy. | £31,950 to £95,850 |
| Female Reproductive System | Infertility but with no complications and where the claimant already has a child. | £16,860 to £34,480 |
| Kidney Injury | Where there is a permanent and serious level of damage to or the loss of both of the kidneys. | £158,970 to £197,480 |
| Bowel Injury | Where there has been a total loss of natural bowel function. The person is dependent on a colostomy. | Up to £140,870 |
| Bladder Injury | Complete loss of bladder control and function. | Up to £132,040 |
| Bladder Injury | Where there is an impairment of bowel control and that there is some incontinence and pain. | £60,050 to £75,010 |
| Psychiatric Damage Generally | Significant problems but the prognosis is more optimistic than severe cases. | £17,900 to £51,460 |
The outcome of every compensation claim is different. To receive an accurate medical misdiagnosis compensation amount quote based on your personal circumstances, call our advisors today.
If your claim for a medical negligence cases payout in the UK is successful, you could receive general damages and special damages.
What is the difference between these two heads of claim?
General damages compensate the injured person for the loss of amenity, suffering and pain that their injuries have forced them to endure.
Special damages compensate for financial losses associated with the injuries. This could include care expenses, travel expenses (such as to and from the hospital), and reimbursement for loss of income that the patient incurred due to their injuries.
If a patient has suffered a permanent disability, they can claim special damages compensation to pay for any mobility equipment, home adaptations or adaptations to their car that they need.
To prove special damages, you could provide payslips, invoices or other financial proof.
If you'd like to know how your claim could be valued, why not get in touch with our advisors?
Could I Claim Medical Misdiagnosis Compensation With A No Win No Fee Agreement?
If you have a valid medical misdiagnosis claim, you could use the services of a No Win No Fee solicitor to help you. Under a No Win No Fee agreement, you would pay a success fee to the solicitor only on the condition that your compensation claim is successful.
However, if you do not win your compensation claim, you will not have to pay a success fee.
Another benefit of making a No Win No Fee claim is that you do not have to pay the solicitor's fee in advance of your claim. Instead, the success fee would be deducted from your compensation payout at a capped rate.
To see if you can begin your compensation claim, call to speak to one of our claims advisors.
What Are The Causes Of Medical Misdiagnosis?
Medical professionals may make a misdiagnosis because of inexperience, or because they neglected to ask for a second opinion.
Other medical misdiagnosis cases can happen because a doctor does not carry out a thorough enough investigation or doesn't do the correct tests to identify the medical problem. For example, a patient may have the symptoms of a fracture but the doctor fails to refer the patient for an X-ray.
Alternatively, a doctor may misinterpret a patient's test results (for example the results of an X-ray, CAT-scan, biopsy or a HPV test). This may be despite clear indications on the results.
We should also point out that some diagnoses are more difficult to determine than others. In some cases, a patient may be experiencing symptoms that could be for a number of reasons. The doctor may have to treat a possible illness to rule it out, then send the patient for further tests if the initial treatment is not effective.
Medical Conditions That Could Be Misdiagnosed
We will now look at how a patient can be harmed if the following medical conditions are misdiagnosed:
Fractured Or Broken Bones
If a broken bone or fractured bone is diagnosed and treated quickly, and it's relatively simple, it is usually treatable without surgery. However, if a doctor negligently misdiagnoses a break or fracture or fails to refer the patient for an X-ray where necessary, the patient may suffer unnecessary pain and further suffering. In some cases, the patient can suffer life-threatening medical complications.
Diabetes
If a patient suffers from Type 1 or Type 2 diabetes, the condition can worsen over time if it goes untreated. As a result of failing to diagnose diabetes, or misdiagnosing diabetes, the patient's condition can worsen to the point where they can suffer a stroke, heart attack, permanent blindness and other serious medical conditions.
Meningitis
Meningitis is an infection of the meninges. These are the protective membranes that surround the spinal cord and brain. Bacterial meningitis is the more serious form of this illness. If it is not treated, the patient can suffer from a permanent disability, brain swelling, can slip into a coma or may die.
Cauda Equina Syndrome
Cauda equina syndrome is a rare form of spinal stenosis whereby all of the patient's lower back nerves become severely compressed suddenly. The longer a patient with cauda equina syndrome's condition goes untreated, the more likely it is that they will suffer permanent paralysis and/or incontinence.
If cauda equina syndrome is misdiagnosed, the patient may be denied the emergency hospitalisation and surgery they require and suffer a permanent disability as a result.
Appendicitis
If a patient is suffering from appendicitis, they require an emergency operation for their appendix to be removed. If appendicitis is not diagnosed, or the patient experiences a delayed diagnosis, the patient's appendix can burst inside them. This can cause severe infections which can damage their internal organs or be life-threatening.
Subarachnoid Haemorrhage
A subarachnoid haemorrhage is a sudden stroke that is often caused by a ruptured brain aneurysm. If the patient is not given emergency medical treatment, they may die or suffer complications. This could include hydrocephalus which can lead to brain damage and seizures.
Ectopic Pregnancy
An ectopic pregnancy is when a fertilised egg is implanted in a fallopian tube or elsewhere outside of the womb. Sadly the foetus cannot survive outside of the womb and will die. If an ectopic pregnancy is not diagnosed or treated, one of the mother's fallopian tubes can rupture which is a life-threatening emergency.
Cancer
We will look at the effects of medical negligence misdiagnosis of cancer in more detail later in this guide. Because cancer is a time-bound disease, it can worsen if the patient experiences a delayed diagnosis.
Misdiagnosis Of Cancer
A medical misdiagnosis of cancer can happen if the patient's doctor fails to spot the initial signs of cancer. This may prevent them from referring the patient to a specialist hospital department for any necessary tests and a diagnosis.
Similarly, if an oncologist makes an error during the diagnostic process or misinterprets the results of a test, the patient can experience a wrongful diagnosis of cancer. A delayed diagnosis of cancer can also take place if organisational and/or administrative failures in a hospital push back the patient's diagnosis.
Because cancer is a time-bound disease it is important to diagnose and treat it as early as possible. If the diagnosis of cancer is later than necessary, the cancer may progress to a more aggressive stage. It may spread to other organs. This means that it can become harder to treat, for example, the patient may need chemotherapy when they could have had an operation. In some medical misdiagnosis cases, the patient may die when it could have been avoidable had the cancer been caught earlier.
If your cancer has worsened because of a negligent misdiagnosis, you may be eligible to make a medical misdiagnosis claim for compensation. Call us today to enquire about making a cancer misdiagnosis claim.
What Could Be The Effects Of Medical Misdiagnosis On Mental Health?
Experiencing a medical misdiagnosis can cause a patient psychological problems such as acute stress, depression or anxiety. Patients may claim compensation for any psychological harm they have experienced as a result of the misdiagnosis they experienced.
For example, a patient who experienced a wrongful misdiagnosis may have suffered psychological distress because they believed that they are seriously ill when they were not. If the patient has an unnecessary operation, this can be detrimental to their physical health and mental health.
Medical Misdiagnosis Claims Against The NHS
If you have evidence of a valid claim for NHS misdiagnosis compensation, your claim could be made against the NHS Trust, GP surgery or other NHS facility. NHS Resolution handles medical negligence claims made against the NHS.
You can also make a formal complaint about the medical treatment you received. Making a formal complaint means that the healthcare provider can discipline any members of staff who acted negligently (where appropriate) and make positive changes to their professional practices if needed.
Medical Misdiagnosis Claims Against Private Healthcare Providers
If you were treated by a private GP or hospital and you experienced a negligent medical misdiagnosis, your misdiagnosis claim may be against the private healthcare provider.
Should you have a valid claim against a private healthcare provider, why not get in touch today? If we can see that you have legitimate grounds to claim compensation, our panel of expert lawyers could start working on your claim as soon as possible.
FAQs About Medical Misdiagnoses
What Evidence Is Needed To Prove Medical Negligence?
To make a successful medical negligence claim, your lawyer will have to prove that the doctor's negligence caused your injury, made you ill or the medical condition that you already had was worsened.
Is There A Time Limit To Making A Medical Negligence Claim?
There is a general three-year time limit to making a medical negligence compensation claim. This means that you should begin your claim within three years of the day that the medical misdiagnosis took place. Alternatively, this could start from the date you realised that you had been harmed due to negligence.
There are sometimes exceptions to this rule, for example for people who experienced a misdiagnosis as children. If you call us, a claims advisor can give you more information.
Can I Claim On Behalf Of Another Person?
Litigation friends can make a misdiagnosis compensation claim on behalf of the following people who were harmed due to negligent medical misdiagnosis:
Someone under the age of 18
Someone who lacks the mental capacity to claim
Request A Call Back
Thank you for reading this guide for misdiagnosis claims. To see if you can begin your misdiagnosis medical negligence claim, contact us today. Simply use the details below and we could appoint a skilled lawyer to start working on your claim.
Call us on 0800 408 7827 to speak to an advisor.
Email us using the contact form.
Use the Live Chat widget at the bottom right-hand corner of your browser to speak with an advisor.
Need More Help?
Have you found this guide to medical misdiagnosis compensation claims helpful? Here are resources to learn more about making a No Win No Fee compensation claim. Please feel free to consult us.
Guide by AC
Editor HV