Liposuction is a cosmetic procedure that removes unwanted fat from the body. If you've experienced botched liposuction, then this could cause you pain and suffering and could impact your quality of life.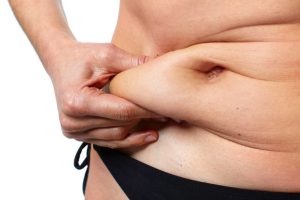 When you seek medical attention, you can expect to receive a minimum standard of care. This means that the medical professional has a duty of care towards you. This duty of care applies when you're undergoing elective procedures in the same way it does if you undergo necessary surgery. You're owed a duty of care in all areas of medicine, including from your GP or doctor and when seeking dental care.
Liposuction Medical Negligence Compensation Claims
Get in touch with our team of advisors today for a free, no-obligation assessment of the value of your claim. If they feel you have a valid case, they could connect you with a personal injury solicitor to work on your case.
If you have any further questions, or you'd like to know more about the process of making a claim, you can speak to our claims team today. You can get in touch:
Jump To A Section:
Our Guide To Botched Liposuction Surgery Claims
To begin with, this guide will explain what liposuction is. We will look at why it's performed, what it entails and the risks that are present when you undergo this kind of procedure.
You might be curious about the amount of compensation that you could be entitled to. If this is the case, then you might find our compensation calculator useful. It contains guideline compensation brackets for different kinds of injuries that are then split into different severities. You can use this to see how much you could be owed. Furthermore, we will look at the process of making a claim with a No Win No Fee lawyer
It's important to note that you cannot claim compensation just because you were harmed or suffered worsening effects as a result of negligence. In order to claim, you need to show that the incident happened because of a breach of duty of care.
All medical professionals owe their patients a duty of care. This means that they need to provide a minimum standard of care and act in a way that avoids their patients coming to unnecessary harm.
If a doctor breached this duty of care, and you were harmed as a result, this is an example of medical negligence. You could claim botched liposuction compensation. For more information on making a claim, speak with our team today.
What Is Liposuction Surgery?
Liposuction is a procedure by which fat is removed from the body. The fat is sucked from places where it can be difficult to lose through the usual methods, like exercise and diet.
It's better to perform liposuction on areas where the skin is tight, and on people who are a normal weight. The results can last for a long time as long as you maintain a healthy weight.
It's usually not performed on the NHS when it's done for cosmetic reasons. But it can be used to treat certain health conditions that cause swelling or fat in certain parts of the body. You can claim for harm caused by NHS negligence as well as in a private medical institution.
For more information on whether you could claim for hospital negligence leading to botched liposuction, speak with an advisor today.
Botched Liposuction Surgery Compensation Calculator
You might be wondering what the maximum payout is that you could receive for hospital negligence. How much compensation you receive depends on a number of different factors.
Your compensation can be made up of two different heads of claim. The first of these is general damages. This is the part of your claim that takes into account the physical and psychological pain and suffering.
The Judicial College produces guidelines that are used to help value the general damages head of claims. We have used these guidelines to create the table below.
Injury
Compensation
Notes
Mental harm- Severe
£54,830 to £115,730
Where the affected person has problems with life, relationships and work and has a very poor prognosis
Mental harm-Moderately Severe
£19,070 to £54,830
While significant problems with life, relationships and work will be present, there will be a more optimistic prognosis than in more serious cases
Mental harm- Moderate
£5,860 to £19,070
Despite some of the sort of problems experienced in more serious cases, there will have been marked improvement and a positive prognosis
Mental harm- Less Severe
£1,540 to £5,860
The amount of compensation awarded will consider how disabled the injured person was and how much their daily activities were impacted
Bowel
£44,590 to
£69,730
Severe injury to the abdomen that impairs function and restricts employment or diet
Bowel
£12,590 to
£24,480

Penetrating injury resulting in some permanent damage but that doesn't permanently impact function or control
Bladder
£63,980 to
£79,930

Impaired bladder control, pain and incontinence
Bladder
£23,410 to
£31,310

Where recovery is almost complete but there's been some long-term interference with the natural function.
Scarring
£7,830 to £22,730


A number of noticeable scars to the legs, arms, hands or back or chest. Can also cover a single disfiguring scar in these areas.
Scarring
£2,370 to £7,830
A single noticeable scar or several superficial scars to the legs, hands or arms.
A lawyer would be able to evaluate your claim for you. And tell you how much you may be able to claim. Call and speak to our team for some advice on how to arrange this.
If you win your claim for botched surgery, you may also receive special damages. This head of your claim relates to the financial cost of your injury. For example:
Travel costs to and from medical appointments
Missed income. If you took time off work, for which you were not paid, then you could claim this back.
Private medical treatment if you had to pay for healthcare.
Care costs, for example, to cover hiring a nurse to provide medical care at home.
Call and speak to our team for a free assessment of how much your claim could be worth. If you explain your circumstances to them, they can tell you what types of damages might be applicable in your botched liposuction claim.
Could I Make A No Win No Fee Claim For Botched Liposuction?
When making a claim for harm caused by botched liposuction, you may be able to use the services of a solicitor working under a No Win No Fee agreement. This can also be called a Conditional Fee Agreement.
This kind of agreement means that:
You won't have to pay any type of new claims fee to get the lawyer to start working on your claim for you.
There are no ongoing fees. No matter how long it takes to reach a resolution, you won't be charged anything as your claim progresses.
If you're awarded compensation, then you'll pay your lawyer in the form of a legally-capped percentage of your settlement that will be deducted as a "success fee".
If the claim fails, you won't have to pay your lawyer a success fee.
For more information on funding the work of a lawyer through an agreement like this, speak with a member of our team today.
Techniques For Removing Body Fat
Liposuction can be done under general anaesthetic. Sometimes, when liposuction is being performed on the lower parts of the body, you might be offered an epidural.
During liposuction, the area where the fat will be removed from will be injected with a solution that aims to reduce blood loss, swelling and bruising. The surgeon will then use high-frequency vibrations to break up the fat cells.
They will then place a suction tube into an incision made in the skin. They'll move the tube to loosen the fat and suck it out, before draining any excess fluid and stitching the area. You will usually need to stay in the hospital overnight.
What Side Effects Could You Expect After Liposuction Surgery?
With most kinds of surgical treatments, there are side effects that you might experience as a result. These are things that are common and can be expected after liposuction.
It's important to bear in mind that you may not be able to claim just for having experienced these side effects, as they can occur even if you were provided with an acceptable level of care. However, you may be able to claim if you can show that you were not advised of these risks and you would not have had the surgery if you'd have known about them.
Potential side effects of liposuction can include:
Swelling or bruising. This can last for up to 6 months post-surgery.
Numbness; this should resolve within 2 months.
Scarring. This is a risk of any kind of surgery.
Inflammation.
Fluid that emits from the wounds.
If the legs or ankles are operated on, then you might experience swollen ankles.
If you experienced any of the above as a result of negligence, then you could claim. You would need to show that you were caused harm, and that the harm would not have happened if you hadn't received the negligent treatment.
For more information on making a medical negligence claim, speak with an advisor today. You could be connected with a solicitor from our panel to work on your claim.
What Are The Risks Of Liposuction Surgery?
As well as the standard risks that you can expect to experience even when this kind of surgery has gone well, there are also other effects that you can experience if it doesn't go to plan. These include:
Uneven results. This might include the flesh looking lumpy.
Damage to the internal organs.
A pulmonary embolism; this is a blood clot in the lungs that can be fatal.
Bleeding underneath the skin.
Change in the colour or tone of the skin.
You should be told before surgery how likely it is for you to experience these effects. As with the previous section, if you're not told about the risks, you may not have been able to give informed consent to the procedure.
For more information on claiming for botched liposuction that was caused by the negligence of a medical professional, speak with an advisor today. You could be connected with a No Win No Fee lawyer from our panel.
Botched Liposuction Causing Infections
One of the risks following liposuction is that of hospital-acquired infection.  You can develop an infection directly as a result of the treatment you received or from the environment you were in.
Two of the most well-known hospital-acquired infections include methicillin-resistant Staphylococcus aureus (MRSA) and Clostridium difficile (C. difficile). These can be very dangerous, particularly because they might be resistant to certain kinds of medication.
You could experience a hospital infection because:
The doctor treating you failed to wash their hands before performing the operation.
You were given a bed when staying overnight, and the sheets had not been changed. The previous patient had an infection which then spread to you.
During the operation, unsanitary equipment and tools were used.
If botched liposuction causes you to contract an infection, and this is caused by negligence, then you might be able to sue the hospital for negligence. Speak with an advisor today to find out more.
Botched Liposuction Surgery Causing Scars
Scarring is a risk in many different kinds of treatment. If you've been made aware of the risk of scarring, then you'd be unlikely to claim for scarring that is no worse than anticipated.
However, if the doctor who is performing the procedure breaches their duty of care in a way that causes the scarring to be more severe, or causes you to sustain more scarring than you would otherwise, then you might be able to claim.
Some scarring can be painful. In addition to this, scarring can have a cosmetic impact that causes a psychiatric reaction. You might be able to claim for any impact that scarring has on you provided it was caused by negligence.
Talk to one of our advisors for more information about claiming for scarring sustained in liposuction. Our advisors are waiting to offer you free legal advice about the process of claiming compensation.
Other Things Which Could Go Wrong With Botched Liposuction Surgery
There are some risks that are not specific to liposuction and are present in any type of operation. As with the other risks that we have mentioned, you cannot claim just because these have occurred. You need to show that you experienced harm as the result and that the medical professional treating you was negligent.
Additional risks can include:
Excessive bleeding, for example, because a slip of the hand caused the surgeon to nick a vein
Blood clots
An allergic reaction to the anaesthetic. If this allergy wasn't known, then you would not be able to claim as the anaesthetist could not be expected to account for this
For more information on claiming compensation for the injuries you sustained as a result of negligent botched liposuction, speak with an advisor today.
Botched Liposuction Surgery FAQs
Below, we will aim to answer some of the more common questions that people ask about liposuction:
What evidence is needed to make a botched liposuction compensation claim?
If you intend to make a claim for botched liposuction, you can submit evidence to support the claim. You can submit evidence such as:
Photographs or video footage of your injury.
Medical records
Receipts, bills, or invoices that prove money you have spent because of your injuries
If you have made a complaint about the healthcare facility that carried out the liposuction, then this can be included in your claim
Your lawyer can advise you on the types of evidence best suited to your own claim. This may differ based on your unique circumstances. Our team can give you some advice about the evidence you can collect, too. Give them a call and speak to them today.
What should I do if I experienced botched liposuction surgery?
If you come to harm because of clinical negligence during a liposuction procedure, there are some things you can do before you contact a medical negligence lawyer. At the time of the incident or shortly after. These include:
Taking photographs of the cause of the incident if appropriate. For example, pictures of damaged or faulty equipment or dirty bedsheets.
Ask any witnesses to the event for their contact details so that they can be approached later to give testimony.
Start to keep a record of any financial losses you incur because of your worsening condition.
Call and talk to our team of claims experts to get free legal advice on how to proceed with a claim.
Botched Liposuction Compensation Claim Time limits
The time limit for starting a medical negligence claim is generally three years from the date of the incident. However, some exceptions can apply.
In some cases (for example, in the case of a hospital infection) you might not realise straight away the ill effects that negligence has caused you to experience. If this is the case, then the time limit would instead run from the date you realised that negligence led to your condition. For example, if you contracted a hospital infection on the night of your operation but were not diagnosed until a week later, then this date of knowledge would be the date that the time limit rund from.
To find out if you're still within the time limit for claiming for botched liposuction, speak with one of our advisors today.
Request A Call Back
We can provide you with help and advice about making a compensation claim for clinical negligence. You might want to find out if you have a valid claim, or perhaps you just want to learn more about how the claims process works.
You can:
Contact us through our website to request a call back
Call our advisors on 0800 408 7827
Use the live chat feature to the bottom of this page
One of our advisors will be ready to talk through your claim with you. They can tell you what your options are and help you decide how to move your claim forward.
If you have a valid claim with a good chance of success, you could be connected with a No Win No Fee lawyer from our panel. Get in touch with our team today for free legal advice.
Need Some More Help?
These links lead to other pages on this website that could be useful to you.
All of these external links point at websites that contain information that could be relevant to your botched liposuction claim.
NHS Information About Plastic Surgery
A Department Of Health (DOH) Report On Cosmetic Treatment
Guide by CR
Editor NS