If you're interested in starting a medical negligence claim, you might wonder what the maximum payout could be for hospital negligence claims in the UK. In order to claim for hospital negligence, you will need to prove that negligent medical care caused you to suffer unnecessarily.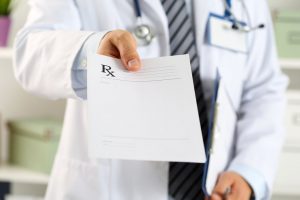 Through this article, you can find out more about whether there is a maximum compensation award for harm caused by negligence and who may be eligible to claim. We will also look at the benefits of a No Win No Fee agreement when funding legal representation for this kind of claim.
To learn more about starting your hospital negligence claim, get in touch today by:
Choose A Section
What Are Hospital Negligence Claims Worth In The UK?
All medical professionals owe their patients a duty of care. This means that the care they provide must meet a minimum standard. The General Medical Council (GMC) provides outlines for this in their duties of a doctor. If this standard is not met, and you suffer avoidable harm as a result, you could be eligible to sue a hospital for medical negligence. 
You cannot claim for all harm resulting from medical care. Sometimes a doctor will harm you in a way that is necessary for your treatment. For example, even though an emergency appendectomy will result in pain and suffering, as well as a scar, you would not be able to claim if it was necessary in the course of your treatment.
In accordance with the Limitation Act 1980, there is generally a three-year time limit for starting hospital negligence claims in the UK. However, there are some exceptions to this rule. For example:
 

Children under the age of 18: For children, the time limit is suspended until they turn 18. It then begins on their 18th birthday and ends when they turn 21. An adult can claim on their behalf at any point while they're still a child as their litigation friend.
Cases of incapacity:

When the injured person does not have the mental capacity to claim for themselves, the time limit is suspended unless they regain the appropriate capacity. A litigation friend can claim on their behalf at any time during this suspended period.
To learn more about what your claim could be worth, contact our team today. They can offer free legal advice and an estimate of your claim.
Reported Hospital Negligence Statistics
According to NHS Resolution, which is the part of the NHS responsible for handling clinical negligence claims, the NHS received 12,629 clinical negligence claims in the year 2020/2021, showing an increase of 7.5% from the year before. 
Alongside this, the NHS settled 15,674 claims in 2020/2021, with 74.7% of these claims being settled without formal court proceedings.  
How Medical Negligence Happens
Not all instances of complications that arise in the course of medical treatment will be grounds for a claim. For instance, in some cases, you might be misdiagnosed because your condition is extremely rare and your doctor cannot be expected to make a diagnosis.
However, we've included below some instances where harm could be caused as a result of medical negligence:
Misdiagnosis:

If a medical professional misdiagnoses you due to negligence, and this misdiagnosis causes harm to you, you could be eligible to make a claim. For example, if a misdiagnosis causes a delay in treatment which causes your symptoms to worsen, or if a misdiagnosis prevents a time-sensitive course of treatment, then you could have grounds for a claim.
Hospital-acquired infections:

If a medical professional fails to meet hygiene protocols and you acquire an infection as a result, they could be found to be negligent. Some common hospital-acquired infections can include MRSA, enterococcal infections, and C. difficile infections.
Surgical errors:

Not all surgical errors are cases of negligence.  Complications can arise in surgery even if the appropriate standard of care is met, but you can only claim for errors caused by negligence. For example, you may be able to claim if the surgeon operated on the wrong part of your body, as this surgery was unnecessary.
Contact our team of expert advisors today for free legal advice and to learn more about hospital negligence claims in the UK.
What Could I Do If I Suffer From Clinical Negligence?
If you start a clinical negligence claim, you must be able to prove that the harm done to you was caused by a breach of duty of care. If you choose to hire a solicitor, they can help you gather evidence to support your claim.
Some examples of evidence that could help strengthen your claim include:
Medical records:

Records detailing the treatment you received or should have received can be helpful to your case.
Symptoms diary:

Keeping a diary of any symptoms caused by medical negligence can be helpful for your claim.
Prescriptions:

Prescriptions that detail which medications you were given and what dosage can be used as evidence. This can include prescriptions with correct dosages as well as ones where you received the wrong amount or kind of medication.
CCTV footage:

If there is CCTV footage of the event or the circumstances leading up to the event that could provide proof of negligence, this could be used to help your claim.
The Bolam test is a tool used to determine whether negligence was the cause of your injuries. In this case, a group of independent medical professionals will examine your case to determine if the actions of the medical professionals involved were negligent.
To find out more about what you can do to support hospital negligence claims in the UK, contact our team of advisors today.
Valuing Compensation For Hospital Negligence Claims In The UK
Compensation for hospital negligence claims in the UK is established on a case-by-case basis. However, there are still ways to estimate what you could receive. If your claim is successful, you will receive general damages.
General damages are established with the help of a document called the Judicial College Guidelines (JCG). You may also be invited to a medical assessment so that the full impact of your injuries can be assessed. 
The JCG provides a list of injuries and conditions alongside guideline compensation brackets. You can find some examples of these brackets in the table below. 
| Injury Type | Compensation Bracket | Notes |
| --- | --- | --- |
| Moderately Severe PTSD | £21,730 to £56,180 | Effects that are likely to cause signficant disability, but with some chance of recovery with professional help. |
| Total Blindness | In the region of £252,180 | Total blindness in both eyes. |
| Total Loss of Hearing in One Ear | £29,380 to £42,730 | Consideration given to dizziness, headaches, and tinnitus. |
| Chest Injuries (c) | £29,380 to £51,460 | Damage to chest and lungs causing some disability. |
| Established Grand Mal Epilepsy | £95,710 to £140,870 | Grand mal epileptic seizures. |
| Above-knee Amputation of One Leg (iii) | £98,380 to £129,010 | Consideration given to level of amputation and severity of injury, as well as success of prosthetics. |
| Loss of One Kidney | £28,880 to £42,110 | Loss of one kidney with no damage to the other. |
| Bowel Injuries (b) | Up to £140,87 | Dependence on colostomy with total loss of all natural function. Consideration will be given to age. |
| Spleen Injuries | £19,510 to £24,680 | Loss of spleen with continuing risk of infection due to damage to the immune system. |
| Female Infertility (a) | £107,810 to £158,970 | Infertility caused by injury or disease, resulting in scarring, pain, anxiety and depression. |
You might also be eligible to receive special damages. Special damages can cover any financial losses you might have incurred due to your injuries.
For example, your leg may be injured and need a stairlift to move around your home. You could claim the cost of this back under special damages. You must provide proof to claim special damages, so it can be helpful to save any relevant payslips, bills, or invoices.
The JCG can only provide broad estimates for medical negligence compensation. Our advisors can offer you a free estimation of what your claim could be worth. To learn more about hospital negligence payouts, contact our team today.
Can I Use No Win No Fee Representation?
You do not need legal representation to make hospital negligence claims in the UK. However, the knowledge and experience of a No Win No Fee medical solicitor can make the process feel less stressful.
When you enter into a No Win No Fee agreement, you will not need to pay any upfront or ongoing fees to your solicitor. If your claim succeeds, your solicitor will take a percentage of your award as their success fee. This percentage is capped by law to ensure you get the majority of your award. However, if your claim fails, you will not have to pay any fees to your solicitor. 
To find out how our panel of No Win No Fee solicitors can help you start your claim, contact our advisors now.
Start Your Hospital Negligence Claim
Our advisors are ready to help you start your hospital negligence claim today. To get free legal advice and an estimation of what your claim might be worth, contact us now by:
More Information About Hospital Negligence Claims In The UK
For more helpful resources, try:
CQG – Make a complaint about a service or care provider
For more information on hospital negligence claims in the UK, speak with our team.
Guide by TN
Editor NS