This guide will explore when medical negligence claims following medication errors could be made.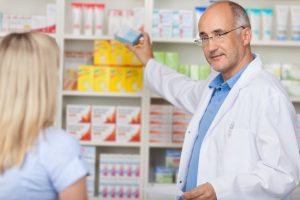 All medical professionals must provide care that meets the correct standard. If this standard isn't met, physical and psychological damage could occur. This guide will explore a medical professionals responsibilities in more detail.
Additionally, this guide aims to provide examples of medication errors and steps you could take if you experience harm after a similar incident. For example, you can gather sufficient evidence to support your claim. Evidence can help prove medical negligence led to you being harmed. 
Furthermore, we will provide an insight into what your settlement could include should your claim succeed. This can help you understand how much your claim could be worth. 
For more information, please don't hesitate to get in touch with our team of advisors. You can reach them by:
Choose A Section
Medication Errors – What are They?
There are various types of medication errors. According to NHS Resolution, they can occur during the process of prescribing, preparing and dispensing. Additionally, they can occur when administering, monitoring or providing advice on medicines.
All medical professionals have a responsibility to provide the correct standard of care. In some cases, they may fail to do so. This could lead to you sustaining harm due to their negligence. This could be a new injury or illness, or the worsening of a condition you already have.
For example,  a doctor could administer you with medication that was meant for another patient. As a result, you may experience complications after receiving the incorrect medication. In this instance, you could make a claim as long as you prove negligence caused you to sustain harm.
For more information on when you may be eligible to claim, call our team.
Examples of Dispensing Errors
There are various types of medication errors, including a dispensing error which is a discrepancy between a patients prescription and the medication they receive from a pharmacy. Other examples of medication errors include:
Prescription errors: A doctor may mistype the wrong dosage on your prescription before sending it to the pharmacist. As a result, you may experience symptoms of an overdose.
Wrong medication: The pharmacist may take the wrong medication of the shelf when processing your prescription. As a result, you may take a medication that isn't suitable to be taken in conjunction with a medication you're already taking.
Medication errors could also occur as a result of a medical misdiagnosis that leads to you receiving incorrect medication for the wrong condition. The wrong treatment could lead to you suffering from complications of your original condition.
How Often Do Medication Errors Occur?
NHS Resolution received 1,212 claims that related to errors in the medication process, 487 of these claims settled and saw damages paid. The cost of these settled claims was £35 million not including legal costs.
Why Is Duty of Care Important When Claiming for Medical Negligence?
In order to make a medical negligence claim, you must prove that a medical professional failed to meet the minimum standard of care when treating you. You also must prove that as a result of their negligence, you sustained harm that was avoidable.
You can gather evidence to prove that medical negligence caused you to sustain harm. In addition, the Bolam test may be carried out. This involves a panel of medical professionals trained in a relevant area of medicine assessing your case. They will determine whether the correct level of care was provided. The findings of this investigation can be used as evidence for your claim.
Our advisors can discuss your potential claim for medication errors and provide guidance on what the claims process can involve. Get in touch for more information.
Top Tips When Claiming for Medication Errors
It is important that you collect as much evidence as possible when making a medical negligence claim. Examples can include:
Copies of your medical records

Prescriptions

Photos of your injuries
It may also be helpful to keep a diary of your treatment and any ongoing symptoms you may be experiencing. Additionally, you may be invited to attend an independent medical assessment which can help solicitors gain a better understanding of how the harm you sustained has impacted your quality of life. 
When making a claim for medication errors, you should be aware of the time limit in place for doing so.
Generally, you have 3 years to start your claim. This time period usually starts from the date of the incident or from the date you connected the harm you sustained with medical negligence.
There are exceptions to this time limit, such as:
If the injured party is under the age of 18. In this case, the 3 years begin on their 18th birthday.

If the injured party lacks the mental capacity to claim. In these circumstances, the time limit begins on the date of recovery.
In both of these cases, a litigation friend can apply to claim on behalf of the injured party. This can be a parent or guardian.
To find out whether you're within the time limit for claiming, please get in touch on the number above.
What Compensation Could You Receive From a Medical Negligence Claim?
There are two heads of claim that could make up your settlement following a successful claim. These include general damages and special damages. General damages compensate for the physical and emotional pain and suffering you have experienced due to the harm caused by medical negligence.
We've included a table below highlighting compensation brackets relating to different injuries. The figures come from the Judicial College Guidelines (JCG), which is used by legal professionals to help them value claims.
Injury
Description
Notes
Very Severe Brain Injury (a)
£282,010 - £403,990
The injured person will require full time care and suffer from sensory impairment, physical limitations and little to no language function as well as other issues.
Moderately Severe Brain Injury (b)
£219,070 - £282,010
The person will have a very serious disability and will need constant care.
Impairment Of Taste And Smell (c)
£24,990 - £32,900
Loss of smell.
Reproductive System: Female (g)
In the region of
£10,200

Where sterilisation has failed and led to an unwanted pregnancy without a serious psychological impact.
Kidney (c)
£30,770 - £44,880

Where one kidney is lost and the other isn't damaged.
Deafness/ Tinnitus (b)
£90,750 - 109,650
Complete deafness.
Deafness/ Tinnitus (c)
£31,310 - £45,540
Where there has been a complete loss of hearing in one ear.
Epilepsy (a)
£102,000 - £150,110
This bracket includes established grand mal.
Epilepsy (b)
£54,830 - £131,370
Established petit mal with effects imposing on working and social life as well as other issues.
Epileptic Conditions (c)
£10,640 - £26,290
The injured person will suffer one or two discrete epileptic episodes with temporary resurgence but no risk of further reoccurrence.
Please note that these compensation brackets are a guideline. For a more accurate calculation of what your claim may be worth, reach out to our team today.
What Else Could You Potentially Claim For Following Medication Errors?
You can also claim for special damages when making a claim for medication errors. Special damages reimburse you for any financial losses incurred as a result of the harm caused by negligence. This includes loss of earnings, medical bills and any travel costs.
You must provide evidence when claiming financial losses. Evidence such as payslips and receipts can support your claim.
No Win No Fee Solicitors – What are the Benefits?
Working with No Win No Fee medical negligence solicitors from our panel allows you to access their services without paying upfront fees or ongoing costs. They offer their services under a Conditional Fee Agreement (CFA). This means you won't pay for their services if your claim fails.
If the claim succeeds, you will pay a success fee from your compensation. The fee is outlined in the CFA you sign before your claim proceeds and is legally capped.
Our advisors can put you through to a solicitor from our panel if it's found your claim has a chance of success. See the following contact details to reach us.
Contact Us Today For Free To See If You Can Claim
Contact us to see if you're eligible to start claim for medication errors. To get in touch, you can:
More Information About Claiming For Medication Errors
We've provided some external links to assist you.
More of our guides:
We hope this guide on medication errors has helped. However, if you have any other questions, please get in touch on the number above.
Writer Jess Arkinsaw
Editor Meg Mill