This guide will explore the different causes of medication errors. Medical professionals have a responsibility to provide you with the correct level of care. If they provide care that falls below this standard, this is known as medical negligence. If negligence led to you suffering harm, you might be eligible for compensation. We will discuss the process of doing so further in our guide.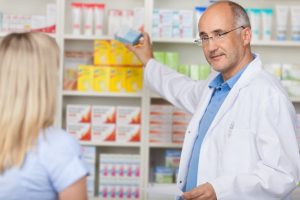 Additionally, we will explore examples of medication errors and how they could lead to you sustaining harm.
We will also look at the steps you can take after sustaining harm due to medical negligence. For example, we will look at the evidence you can gather to support your claim.
To learn more, you can continue reading. Alternatively, you can get in touch with an advisor via the:
Choose A Section
What are Medication Errors?
According to NHS Resolution, medication errors can involve mistakes made during the process of:
Prescribing
Preparing
Dispensing
Administering
Monitoring
They can also occur when providing advice on medicines.
Various medical professionals can make an error with medication, including nurses, pharmacists, doctors, surgeons and anaesthetists. They can also happen in various settings, such as medication errors in care homes and medication errors in a hospital. However, not all errors can lead to a claim being made. To seek compensation, you must prove that a medical professional failed to provide care that met the correct standard causing you avoidable harm as a result.
The causes of medication errors can vary and they can cause different types of harm. You could seek a settlement to compensate you for the ways in which the harm has impacted your life if you can provide evidence to support your claim. Compensation is awarded in medical negligence claims through general and special damages. We will outline these further in this guide.
For more information, call us on the number above.
Medication Errors – Why Is Duty of Care Important?
All medical professionals owe you a duty of care. This means they must provide care that meets the correct standard. A failure to do so could see you suffering avoidable harm or an additional injury.
When making a medical negligence claim, it's important to prove that the duty of care owed to you was breached. You can gather evidence to help support your claim, which we will explore in a later section.
However, it is important to be aware of the Bolam test. This is an assessment of your claim conducted by a group of relevantly trained medical professionals. They look at whether the care you received met the correct standard. The findings from this assessment can be used to support your case.
What are the Main Causes of Medication Errors?
There are various causes of medication errors in healthcare, including:
Wrong dosage: A doctor may prescribe a dosage that's too high causing you to suffer symptoms of an overdose.
Wrong medication: A doctor may give you medication that was meant for another patient.
Admin error: Your doctor may have made an error on your prescription incorrectly. As a result, a pharmacist may give you the wrong medication when processing your prescription.
Wrong administration: You may have been given medication orally when it should have been given intravenously.
Failure to check patient history: A doctor may have failed to check your patient history before giving you a medication. As a result, you suffer an allergic reaction.
If you have experienced harm due to a medical professional's negligence, such as doctor negligence, call our team.
What are the Main Causes of Dispensing Errors?
Dispensing errors occur when a pharmacy provides you with the wrong medication. Causes of medication errors in these circumstances include:
A pharmacist taking the wrong medication off the shelf when processing your prescription.

A pharmacist giving you medication that was meant for someone else.
Some claims for medication errors may not be valid. For example, if you suffer an allergic reaction to a medication without knowing you had an allergy to it, it is unlikely that you will be able to receive a settlement.
Call us to find out more about the causes of medication errors and whether you're eligible to claim.
What Evidence Could Help You Make a Medication Error Claim?
There are several steps you can take after suffering harm from a medication error. One step includes gathering evidence to support your claim. Evidence can include:
Doctor reports
Hospital reports
Prescriptions
Additionally, you may need to attend an independent medical assessment. If you work with a solicitor from our panel, they could arrange for you to attend the assessment in an area local to you.
The assessment can provide a report on the full extent of the harm you sustained, such as how badly it's impacted your quality of life and the future prognosis. It can also be used to help solicitors when valuing settlements.
Another step you can take is seeking legal advice. This is something our advisors can help with. They can assess your case and determine whether you're eligible to seek compensation. If your case is valid, they could connect you with a solicitor from our panel to represent your case. Call us for more information.
Medical Negligence Claim – What Compensation Could You Receive?
There are two heads of claim that your settlement could include after a successful claim, these include:
General damages: These compensate for the pain and suffering caused by the harm you sustained due to medical negligence.
Special damages: These compensate for the financial losses caused by the harm you sustained as a result of medical negligence. This can include medical costs, travel expenses and care costs. You should provide evidence of these losses, such as payslips and receipts.
When calculating general damages, solicitors can use the Judicial College Guidelines (JCG) to help them. This provides compensation brackets for different injuries. We've included some examples below.
Injury
Compensation Bracket
Notes
Very Severe Brain Damage (a)
£282,010 to £403,990
There will be a need for full time care.
Moderately Severe Brain Damage (b)
£219,070 to £282,010
The person will have a very serious disability.
Epilepsy (a)
£102,000 to £150,110
Established Grand Mal.
Epilepsy (b)
£54,830 to £131,370
Established Petit Mal.
Injuries Affecting Sight (b)
In the region of
£268,720

Complete blindness.
Bowel Damage (a)
Up to £184,200
Complete loss of bowel and urinary function and control with other medical complications.
Bowel Damage (b)
Up to £150,110
The injured person will require the use of a colostomy bag due to total loss of natural function.
Deafness/Tinnitus (c)
£31,310 to £45,540
Complete hearing loss in one ear.
Spleen (a)
£20,800 to £26,290

Spleen is lost and there is an ongoing risk of internal infection because of a damaged immune system.
Female Reproductive System (g)
In the region of
£10,200

Failed sterilisation causing an unwanted pregnancy but the psychological impact is not serious.
Please note that the figures above are a guideline. Our advisors can help provide you with a more accurate estimate of the medical negligence compensation you could receive.
Why Use Our No Win No Fee Solicitors? 
No Win No Fee medical negligence solicitors from our panel can offer to represent your claim under a Conditional Fee Agreement (CFA). This means there is no upfront fee to pay for the services your solicitor provides you. You also won't need to pay for their services if your claim fails.
Your solicitor will take a legally-capped success fee from your compensation if your claim is successful. 
For more information, use the details below to get in touch.
Contact Us Today To See If You Can Claim For Free
To hear more about the causes of medication errors and whether you can claim, get in touch by:
Speaking to an advisor instantly using the live chat

Calling us on 

0800 408 7827

Filling out the

contact

form
Learn More About the Causes of Medication Errors
Below, we have provided some additional resources that may benefit you.
We hope this guide on the different causes of medication errors has helped. If you have any other questions, call us on the number above.
Writer Jess Oar
Editor Meg Mill