Welcome to this guide about dispensing errors. In the following sections, we will explain what these errors could involve and provide important information you may need to know in order to claim compensation for the suffering you experienced. For example, we will discuss the time limits that may be in effect for your potential claim and evidence you may need to show in support.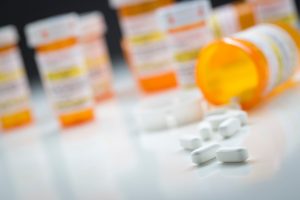 When considering claiming for a  dispensing error, it is important to remember that all medical professionals owe their patients a duty of care. This includes pharmacists, and a part of fulfilling this duty of care means ensuring that their customers receive an adequate standard of care. If they do not fulfil this duty, a patient could sustain physical or mental harm that may have been otherwise avoided.
Read on to learn more about how an error with dispensing medication may form the valid basis for a medical negligence claim. Alternatively, use the following contact details to discuss your specific circumstances with our advisers. The consultation is free and our team can give legal advice about the validity of your potential claim. Reach them by:
Calling 0800 408 7827
Reaching out to using the live chat box below
Filling in our contact form to request a callback
Choose A Section
Could I Make A Claim After Dispensing Errors?
Dispensing errors are a type of medication error that can involve an inconsistency between the drug prescribed and the drug dispensed to a patient. It is important to note that a pharmacist is considered a medical professional. As such, the duty of care owed to patients by medical professionals extends to them as well.
To claim for a dispensing error, medical negligence must have occurred. One method of determining if medical negligence played a role is to ask yourself:
Did a medical professional owe me a duty of care?
Did a medical professional breach the duty of care they owed to me?
As a direct result of this breach, did I suffer physical or mental harm that could have been avoided if I had been given the correct level of care?
A valid claim for medical negligence compensation will hinge upon your ability to show these three factors are true of your circumstances. If you have questions about whether you could be eligible to make a claim, contact our advisers directly.
Recent Medical Negligence Statistics
The British Medical Journal (BMJ) estimates that there are an estimated 237 million medication errors in England over the course of a single year. Of these errors, they estimate that 15.9% occur during the dispensing stage.
There was also information from the BMJ on how many of these errors had the potential to cause mild, moderate, or severe adverse reactions:
72.1% are estimated to have the potential to cause minor harm
25.8% are estimated to have the potential to cause moderate harm
2% of overall errors are estimated to have the potential to cause severe harm.
Reasons For Giving Out The Wrong Prescription
Not all medication errors by a pharmacy will be the fault of the pharmacist. For example, a doctor may have made a mistake while writing or typing out a prescription. These types of medication errors could still represent medical negligence, but the liability would differ.
Some examples of pharmacy medical negligence include:
A pharmacist fails to provide the medication dosage as ordered in the prescription. This could lead to health consequences if the customer takes too much or too little.
A pharmacist could become distracted while filling a prescription and provide a patient with pill capsules instead of the liquid form of a medication that the prescription calls for. This could cause adverse health outcomes.
If you believe that you have suffered avoidable harm because of dispensing medication errors that involved medical negligence, you may be able to seek compensation. It is important that you seek advice about this as soon as possible because there is a time limit for claiming compensation. The time limit is generally:
3 years from the date of the incident
3 years from the time you realised the incident occurred due to negligence.
These time limits may be suspended for certain cases, such as for children or those who lack the mental capacity to claim. To find out more about the exceptions for making a dispensing errors claim, speak to our advisers today.
What Evidence Supports A Dispensing Errors Claim?
To support your medical negligence claim, there are certain pieces of evidence you could gather. For example, it may be useful to:
Take photographs of the prescription labels
Request a copy of your medical records
You may also be invited to attend an independent medical appointment to assess the extent of the avoidable harm you experienced. The details from this can be used to help support your claim.
A solicitor could help to arrange this as part of the claims process. They can also help you collect evidence that is relevant and sufficient to support your case. If you feel you would benefit from their services, you may find it helpful to work with a solicitor from our panel.
Contact our advisers to find out more. They can discuss the potential of working with a solicitor from our panel. Also, they can answer any questions relating to how to make a medical negligence claim for dispensing errors.
Compensation After Giving Out The Wrong Prescription
The compensation awarded for a successful medical negligence claim could involve up to two heads of claim. One head of claim, known as general damages, is intended as a way to reimburse you for the pain and suffering you experienced due to medical negligence.
Solicitors will generally refer to the Judicial College Guidelines (JCG) to help them assess how much a particular claim might receive for general damages. The table below shows some of these figures.
The amount you receive can reflect the severity of the unnecessary harm you sustained as well as how it impacts your quality of life, so your compensation could vary from that awarded to another claim for similar dispensing errors.
| Harm | Compensation Brackets | Notes |
| --- | --- | --- |
| Kidney (a) | £169,400 to £210,400 | Permanent and serious damage to both kidneys or where both kidneys are lost. |
| Chest Injuries (a) | £100,670 to £150,110 | Serious heart damage with prolonged pain, suffering, and permanent scarring. |
| Bowels (b) | Up to £150,110 | Total loss of natural function, resulting in a dependence upon colostomy. |
| Lung Disease (d) | £31,310 to £54,830 | Breathing difficulties that fall short of disabling breathlessness but require the frequent use of an inhaler. |
| Asthma (b) | £26,290 to £43,010 | Chronic asthma resulting in difficulties breathing and the requirement of an inhaler. |
| Digestive System (b) (i) | £38,430 to £52,500 | Toxicosis of a severe nature causing serious and acute pain, vomiting and other symptoms for days or weeks. |
| Very Severe Brain Damage (a) | £282,010 to £403,990 | Full-time nursing care is needed. |
| Epilepsy (b) | £54,830 to £131,370 | Established Petit Mal. |
A second head of claim, known as special damages, is intended as means of helping you recoup financial losses caused by the incident of medical negligence. For example, you could recoup:
Past and future lost earnings
Travel expenditures incurred getting to and from medical appointments
Prescription fees
You should collect evidence to prove any financial losses, such as receipts.
Contact our advisers today if you'd like to know more. They can help you understand what may or may not be reimbursed after a successful claim for medication errors in healthcare.
Could I Get A No Win No Fee Solicitor For Giving Out The Wrong Prescription?
Although you do not need a solicitor to claim for medical negligence, it may be beneficial to do so. A medical negligence lawyer can help you collect evidence, make sure your claim begins within the time limit, and help with many other steps during the process of claiming for dispensing errors.
If our advisers feel your claim is valid, they may put you in touch with one of the No Win No Fee medical solicitors on our panel. In turn, one of these solicitors may be able to offer you a specific type of No Win No Fee agreement known as a Conditional Fee Agreement (CFA).
When using a CFA, you generally don't have to pay for the solicitor's services upfront in order to begin the claim. You also usually don't have to pay their service fees if your claim fails.
Instead, the terms of a CFA mean that the solicitor would take a success fee at the end of the process and only if your claim is successful. This fee is subject to a legal cap.
Ask About Making A Dispensing Errors Claim
Contact our advisers today to find out more about prescription error compensation claims. They can offer you free legal advice about how to proceed after experiencing harm from dispensing errors. Reach them today by:
Calling 0800 408 7827
Reaching out to using the live chat box below
Filling in our contact form to request a callback
Further Information About Making A Dispensing Errors Claim
To learn about medical negligence claims, we've provided more guides:
For additional information that may be useful:
Thank you for reading this guide about making a dispensing errors claim. If you have further questions about your eligibility to begin a claim, contact our advisers today using the details above.
Writer NF
Editor NM