If you've experienced a wrong tooth extraction as a result of negligence, you may be interested in seeking compensation for the harm you experienced. This guide will explore how medical negligence claims are made and the factors that you should consider if making one.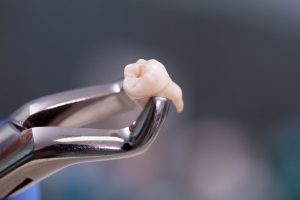 We will discuss how the wrong tooth could be extracted because of negligence and the evidence you can supply in order to prove medical negligence was the cause of the harm you experienced. Additionally, you can read about wrong tooth extraction settlement amounts and how much you could receive. Furthermore, we explain what the benefits are of working with No Win No Fee solicitors for a medical negligence claim.
Our advisors can give you more information about anything mentioned above, alongside helping you start the claims process. You can reach us at any time that suits you for free legal advice. See our contact details below.
Choose A Section
Could I Make A Wrong Tooth Extraction Claim?
In order to make a claim, you must provide evidence that medical negligence occurred. Medical negligence occurs when a medical professional fails to uphold a minimum standard of care, and this causes the patient harm that could have been avoided if the right level of care were given. You may be eligible to seek medical negligence compensation if you can show that this was the case.
In the case of a wrong tooth extraction, there is no requirement to show that the incident caused you harm. This is because the tooth being extracted unnecessarily is itself the harm, and you may be able to claim for it.
Medical negligence can occur in various medical settings, and could involve different kinds of medical professionals including doctors, nurses, pharmacists, and dentists. If you have evidence of an inadequate level of care causing the incident that harmed you, you may have a valid claim. We will discuss how to make a claim with evidence further in this guide. 
If this guide cannot answer all your questions, please contact our advisors today. They could connect you with a No Win No Fee solicitor from our panel.
Dental Negligence Statistics
The NHS Resolution annual report provides statistics relating to the number of claims made against the NHS. The NHS received 12,629 clinical negligence claims in 2020/21. This is an increase of 7.5% since the year previous. 
During the same year, 15,674 claims were settled; this covered both clinical and non-clinical cases. There were also 15,397 claims that were closed in 2020/21. 8,411 were closed with damages paid, and 6,986 were closed without damages being paid. 
Reasons For Incorrect Tooth Extractions
When you seek medical attention, you are entitled to a minimum standard of care. This does not mean that you can claim for any harm that befalls you as a result of medical care, however.
If you need to have a tooth extracted, then this will typically cause you pain and suffering. However, provided that this is a necessary procedure, it will be required in order to prevent your condition from worsening (for example, an infection in your tooth spreading to the bones in your jaw).
Some examples of dental negligence can include:
Your dentist failing to check which tooth needs extracting before beginning the procedure, resulting in a

wrong tooth extraction

. This can also

delay your treatment

as you may then need to wait to have the correct tooth pulled, as well as the extraction you underwent being unnecessary medical treatment. 

A nurse mixes up your X-rays with those of another patient, making your dentist believe that you need an extraction that isn't needed.

Multiple teeth are extracted when only one was required, making it difficult for you to eat, causing jaw aches, and possibly requiring you to use dentures.
The Limitation Act 1980 states that you must generally start your claim for medical negligence within three years of either: 
The date the incident happened; or 

The date you connected negligence with the harm you experienced
However, some exceptions to this time limit can apply. Contact our advisors today to learn more about your eligibility to claim. 
What Evidence Supports A Wrong Tooth Extraction Claim?
Following a wrong tooth extraction, you can request a copy of your medical records. This should show that you received the wrong treatment and may support your claim for compensation. 
Other examples of valid evidence could include:
Details of witnesses who would be able to give a statement; for example, a nurse who saw the procedure happen

Photographs and/or a diary of symptoms

A record of the financial impact that you've experienced
It may also be helpful to receive legal advice before starting your claim. This can help you understand the claims process, and a solicitor can use their legal knowledge to ensure that all aspects of your claim are covered. This is important as you cannot go back and claim again if there's something you don't include in your case.
Our advisors can provide you with free legal advice with no pressure to claim with us. You can also be connected with a solicitor if we can see a chance of your wrong tooth extraction claim succeeding. 
Compensation After An Incorrect Tooth Extraction
If you're wondering how medical negligence compensation is calculated, then you might find this section useful. When seeking compensation, your claim can be split into two heads: general damages and special damages. General damages relate to the physical and psychological pain and suffering you endured as a result of medical negligence.
Special damages can be awarded to reimburse you for financial losses, such as travel costs and further treatment that isn't funded by the NHS. To receive special damages, you must provide evidence such as bank statements and receipts.
To help them assign values to settlements, legal professionals can use the Judicial College Guidelines (JCG). This publication displays guideline compensation brackets for general damages. We've included a table below highlighting some of these ranges: 
| Injury | Compensation | Notes |
| --- | --- | --- |
| Jaw Fractures (i) | £30,490 - £45,540 | Multiple fractures in the jaw that are very serious, causing prolonged treatment and permanent consequences. |
| Jaw Fractures (ii) | £17,960 - £30,490 | Jaw fractures are serious with permanent consequences, including difficulty eating. |
| Jaw Fractures (iii) | £6,460 - £8,730 | Simple jaw fracture requiring immobilization for recovery. |
| Damage to Teeth (f) (i) | £8,730 - £11,410 | Several front teeth are lost or seriously damaged. |
| Damage to Teeth (f) (ii) | £4,350 - £7,630 | The two front teeth are badly damaged or lost. |
| Damage to Teeth (f) (iii) | £2,200 - £3,950 | One front tooth is greatly damaged or lost. |
| Damage to Teeth (f) (iv) | £1,090 - £1,710 | Damage or loss of back teeth. The award is per tooth. |
Please note that the information provided in the table should only be used as a guideline. You can contact our advisors today for a personalised compensation estimation of your wrong tooth extraction claim.
Could I Get A No Win No Fee Solicitor For An Incorrect Tooth Extraction Claim?
Our panel of solicitors may offer you a Conditional Fee Agreement (CFA), which is a type of No Win No Fee agreement. These agreements grant you the benefits of legal representation, generally without the requirement to pay upfront or ongoing fees. There is often also no charge at the end of an unsuccessful claim.
You're only generally required to pay your lawyer the end of a successful claim. This success fee is taken from your settlement total and is subject to a legal cap. 
To learn more about the benefits of working with No Win No Fee medical negligence solicitors, contact our advisors today. If your claim is valid, you can be connected with a solicitor to start the claims process. See below for more information.
Ask About Making A Wrong Tooth Extraction Claim
Our specialist advisors offer free legal advice to help you with your claim. If you have any further questions about the claims process or want to learn more about No Win No Fee claims, reach out to our team today.
Further Information About Making A Wrong Tooth Extraction Claim
Find more medical negligence support by reading more of our guides:
You can also find more relevant information by following the links below.
Please don't hesitate to call our advisors today if you would like more information about making a wrong tooth extraction claim.
Guide by AA
Editor NS